Changing Seasons
Summer slipping into fall is especially gorgeous here in Asheville, NC. When we slow down and pay attention, we notice each part of the day offers unique sounds and colors. Mornings are a little cooler and quiet except for the birds singing. In the stiller and hotter part of the day, the cicadas are chirping away the hours. Balmy evenings on the porch are best for watching the sun slip down behind the trees.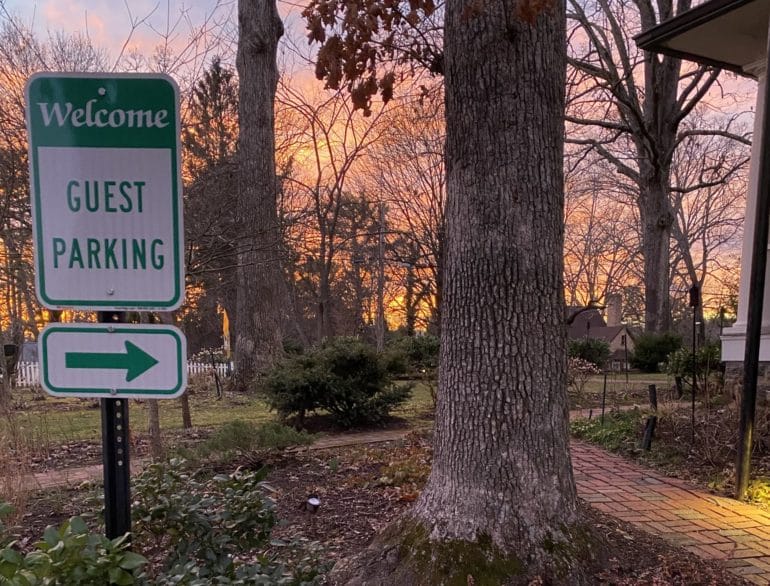 Creative Spirits
But, Asheville's natural beauty is only part of its appeal. The city is vibrant and colorful, loaded with history and architectural gems, yet dynamic and open to people from all walks of life without judgement. Asheville is the kind of place that nurtures the artistic soul. That's part of the reason Asheville is home to so many artists, musicians, craftsman, visionaries, entrepreneurs, and people like me who grew up here and have a deep connection to the natural landscape.

Love Asheville Go Local
We decided one way to incorporate some of what Asheville has to offer was first to create our own signature summer cocktail using locally crafted ingredients, then to enjoy it outside while taking in those scenic Asheville views. We started with one of our favorite local beers, Hi-Wire Brewing's Lo-Pitch Juicy IPA. Then we added Asheville Distilling Co/Troy& Sons Blonde Whiskey.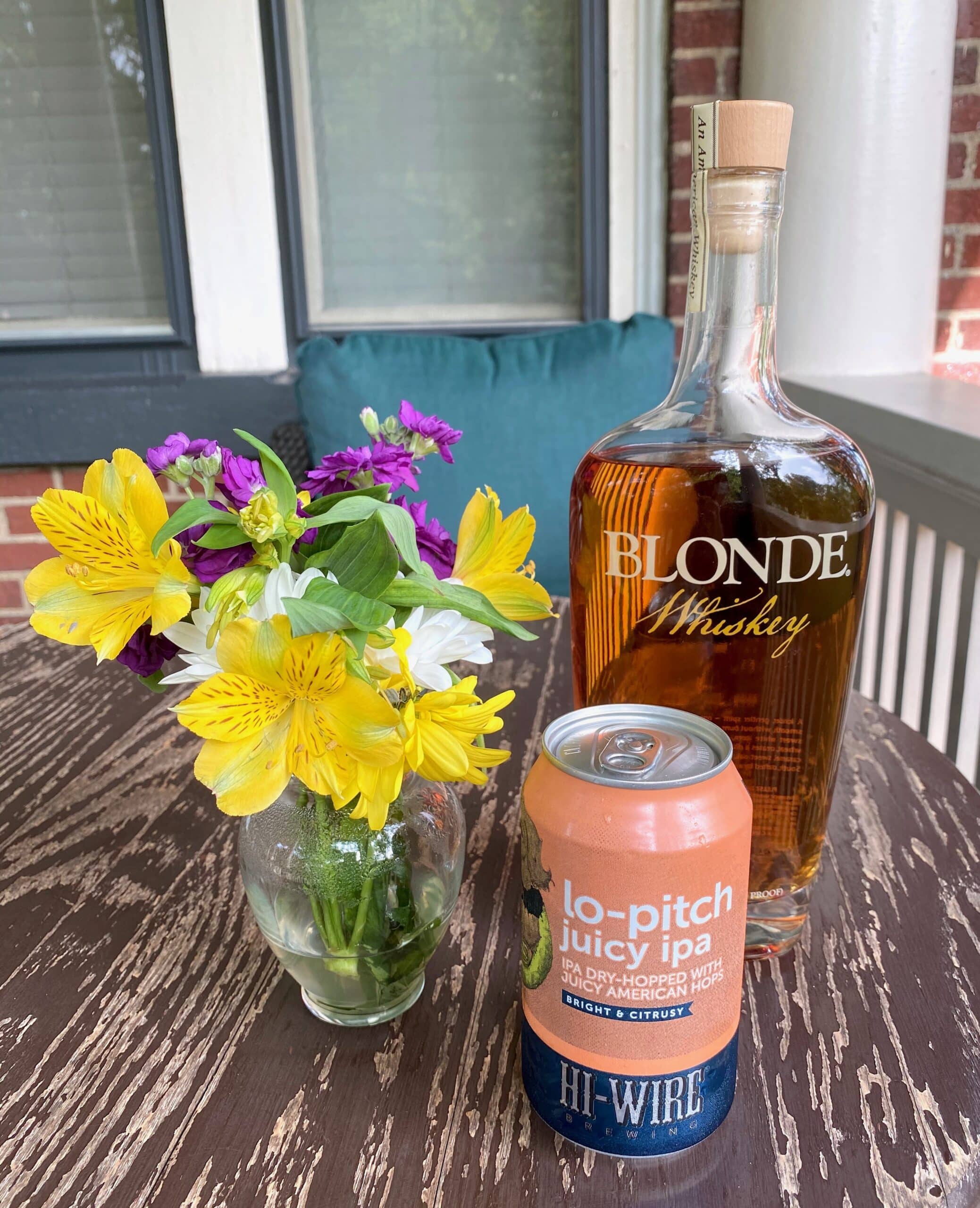 We squeezed some lemons, plucked some fresh mint from our herb garden, found some crystallized ginger in the spice cabinet, and created a light and tasty cocktail perfect for sipping while soaking up the last bit of summer in Asheville.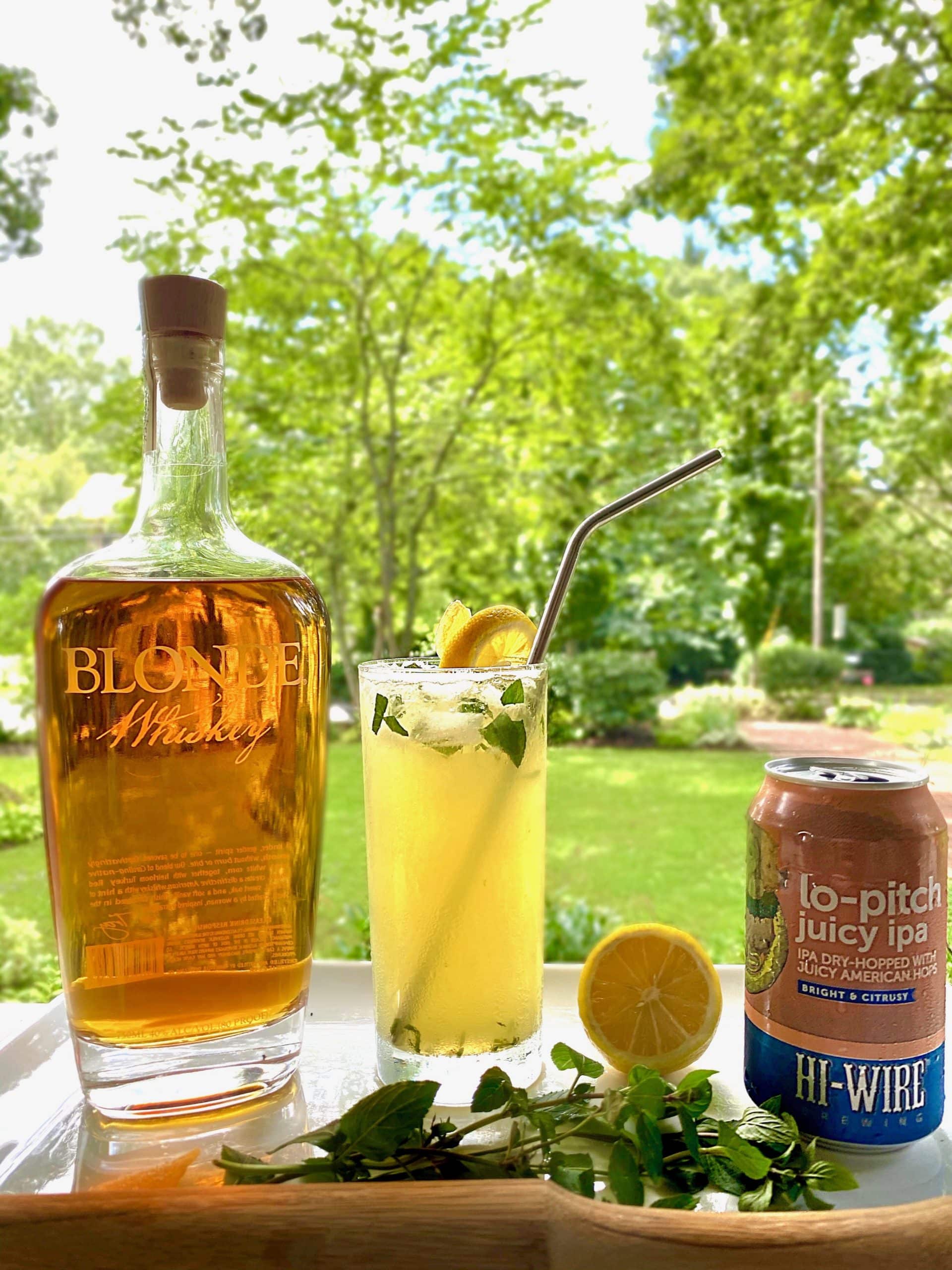 We call it the Sweet Summer Day since we think it's best savored on the porch at Sweet Biscuit Inn!
Below is our version of a refreshingly delicious whiskey drink with Asheville roots:

Recipe for a Sweet Summer Day
Muddle 1-2 cubes of candied ginger and a Tbs of fresh mint and put in a tall glass packed with crushed ice
In a shaker with cubed ice, shake:
1.5 oz of Asheville Distilling Co – Blonde Whiskey
 https://ashevilledistilling.com/product/blonde-whiskey/
2 oz of fresh squeezed lemonade
Pour the bourbon and lemonade into the tall glass
Top if off with Hi-Wire Brewing's Lo-Pitch Juicy IPA
 https://hiwirebrewing.com/flagships-beers/lo-pitch-juicy-ipa/
Rim and garnish the glass with candied ginger, a lemon slice, and mint leaves
Sit back, relax, and enjoy the fresh mountain air on a sweet summer day…