Every city with a little bit of age has more than a few local ghost stories. Asheville is no exception. As a small mountain town with loads of history and plenty of allure, Asheville has its fair share of local ghost tales and hauntings. It's easy to see why, even if you're a bit of a nonbeliever like me.
Mountain Mystique
Asheville is surrounded by rivers and mountains, more specifically nestled between two of the oldest mountain ranges on earth, the Great Smoky and Blue Ridge Mountains. Both ranges were named for the blue haze that hovers around the peaks and valleys. These ancient and mysterious mountains seem to have a language of their own.
Before the Europeans came to the area, the land around Asheville was inhabited by the Cherokee nation, who held their own cosmological beliefs. To the Cherokee, the spiritual and physical worlds were not separate realms, rather the upper, under, and center worlds all coexisted. With no lines between worlds, spirits could freely interact with the living.
Frontiersman like Daniel Boone and Davy Crockett were the next inhabitants of the area. With pioneers, native Americans, and other wanderers crossing paths in the rugged and untamed mountains, surely many untimely and unnatural deaths occurred.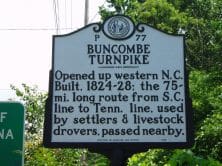 In 1827, the Buncombe Turnpike (also known as Drover's Road) was developed to connect farmers in isolated areas to markets where they could sell their produce and livestock. Moonshiners also took advantage of the well-traveled road. The mixed bag of travelers roaming the deep mountain passes evokes tales of duels, robberies and plenty of supernatural activity.
Hospital and Asylums
After the completion of the railroad, Asheville made a name for itself as a place of health and healing with its wide open spaces and fresh mountain air. In the 1800s, 1 in 7 people were dying from Tuberculosis. Hospitals and sanitariums sprang up in the area, and at its peak there were more than 100 TB facilities to cater to a sick and desperate clientele.
Asheville was also home to some significant mental health asylums, including Highland Hospital where Zelda Fitzgerald and 8 other patients died in a fire in 1948. Many of the structures of these health institutions remain. Imagine all those big old buildings weighed down by years of suffering of the mentally and physically ill.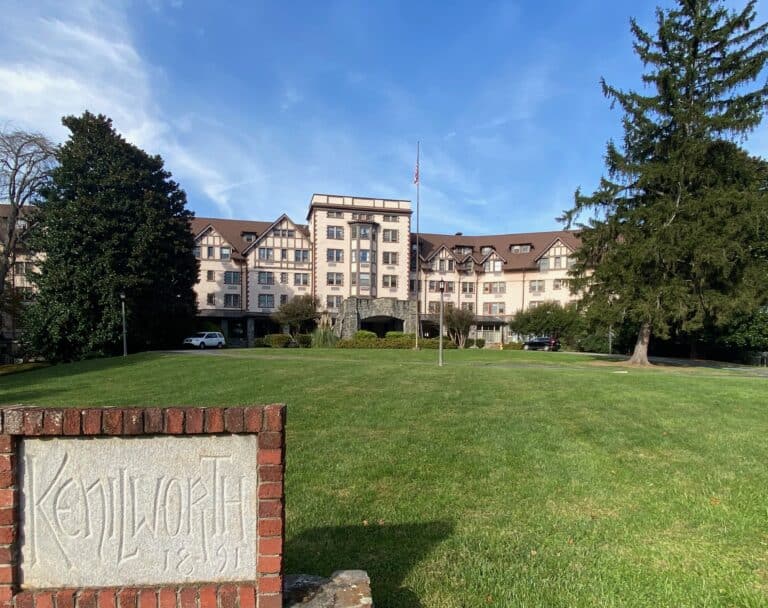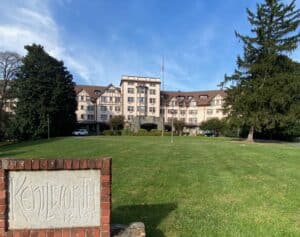 With such rich and colorful history, is it any wonder Asheville has so many stories of spirits still roaming around replaying their untimely, sad, and often gruesome departures from this world?
Haunted Tours
Asheville's legends and ghost tales are offered up as tours for visitors who want to immerse themselves in their environs and also enjoy a few shivers up their spines. Local tour operators offer everything from haunted comedy tours, to interactive tours and even renowned paranormal experts.
Here are a few popular local tour operators: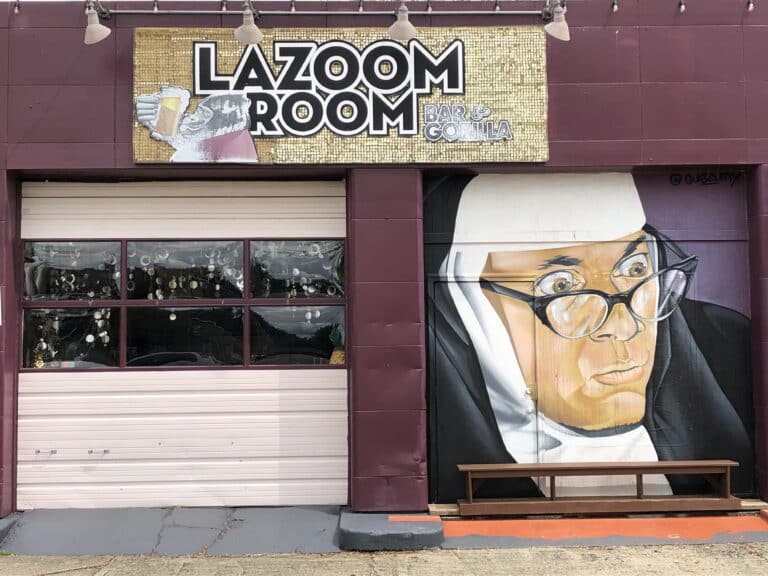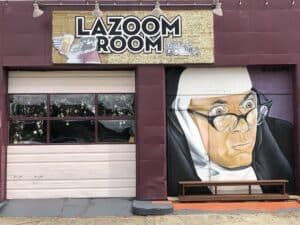 La Zoom, famous for its comedy tours, normally invites guests to grab crucifix, a beer and a rubber chicken to help them survive the haunted tour aboard the funky purple bus. Currently, they are offering the world's first theatrical haunted comedy walking tour.
Owned and operated by legendary paranormal expert Joshua P. Warren, Haunted Asheville offers tours of the spooky and the supernatural.
Ghost Hunters of Asheville offers an interactive tour including training and use of equipment including Dousing Rods, Spirit boxes, EVP Recording, EMF Meters and Ambient Temperature Thermometers.
Grayline Trolley Tours offers a haunted tour for guests to sit back and relax (if they dare) while they hear stories of Asheville's dark history and wandering spirits.
With no less than 20 famously infamous haunted spots and wandering ghosts, there's plenty here to give to you the willies if you believe in that kind of stuff, or you're able to suspend your disbelief for a little bit.
DIY Ghost Hunting
At Sweet Biscuit Inn, we're partial to a few spooky places that are in our neck of the woods and easy enough to check out on your own. We don't claim any of the following to be historically accurate or true — we do invite you to decide for yourself!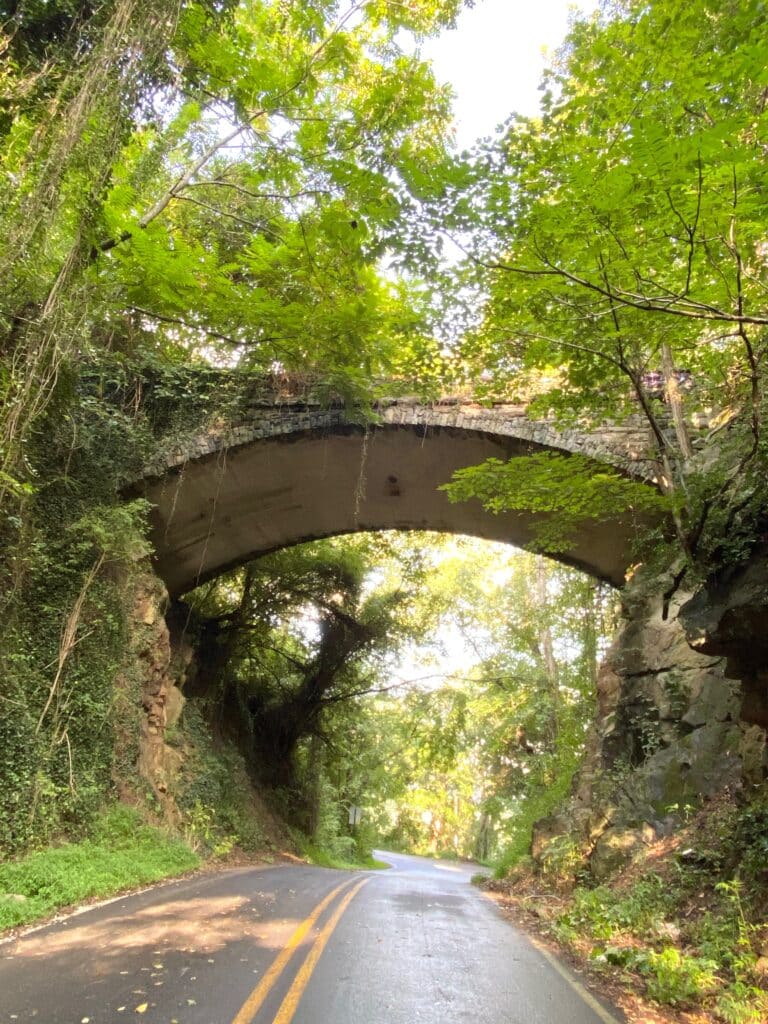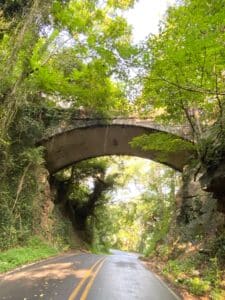 Helen's Bridge
Helen's Bridge at approximately 201 Beaucatcher Road is a beautiful stone structure built in 1909 to offer access to the intriguing Zealandia Mansion, now a private home. Legend has it that a woman named Helen lost her beloved daughter to a fire at the mansion. In despair, Helen hanged herself from the bridge. Her spirit is said to still appear at different locations near the bridge at night, especially when beckoned three times with "Helen, come forth." Some people have reported that their car will not start when they try to leave after attempting to communicate with Helen.
Zealandia Mansion itself was once home to Peppertree Resorts. Hauntings by Helen clad in a black funeral dress as well as haywire office equipment were described by people who worked for Peppertree. I remember driving with friends to the abandoned mansion one night in high school but being too scared to leave the car — probably a good idea since we would've no doubt been terrified at the sight of a ghostly Helen in mourning, not to mention trespassing on private property.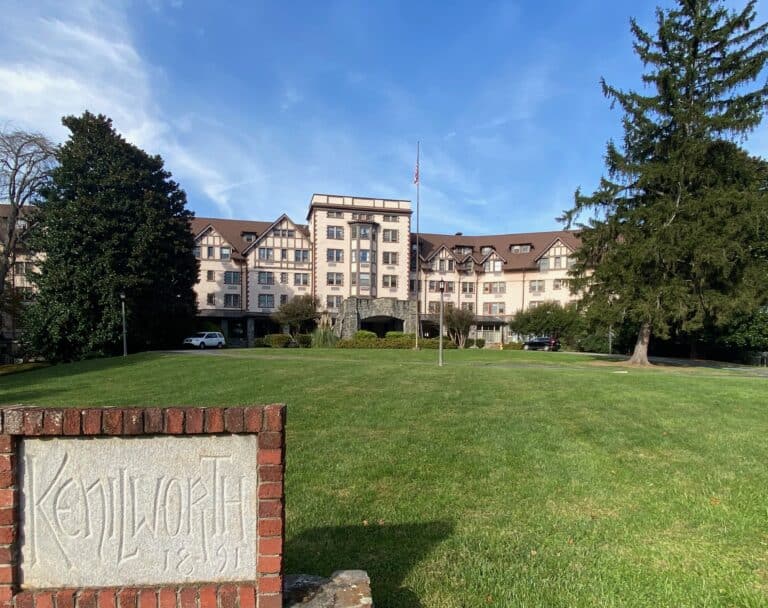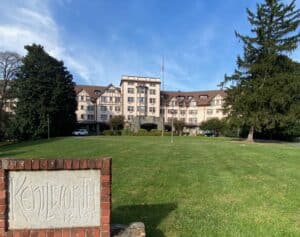 Historic Kenilworth Inn, a gorgeous and sprawling Tudor Revival stone structure at the top of the neighborhood, is currently an apartment building with lovely views of Asheville and the surrounding mountains. First built in 1890 as a luxury inn, the original structure has since burned down, rebuilt to house a TB and military hospital, redeveloped as second resort hotel, converted to a mental health facility named Appalachian Hall, and finally apartments. Given its history, how can it not be haunted! Read more about Kenilworth Inn here.
One past resident of Kenilworth Inn apartments recounts eerie rumors of spirits on the 4th floor. Some people felt pushed when no one was around, others heard ghostly footsteps in their apartments. A former employee of Appalachian Hall describes the building as having a presumably creepy defunct grand ballroom and dining room, and a large entertainment room in the basement including an old bowling alley and pool tables. She claims there were definitely hauntings, specifically on the 4th floor, which was the wing for very troubled children and adolescents. During her tenure, shock treatments were still being administered at the facility. According to her, there were many stories of ghosts even at that time, specifically on the 5th floor where most people were not allowed access. I wonder what was up there!
When I was living at home for a summer a stone's throw from then Appalachian Hall, I often heard someone calling out for help from inside the building when I walked by. I always assumed it was someone messing with me. But maybe that someone was a patient, or maybe a former patient unable to escape the mystical tether to the place of their uneasy demise.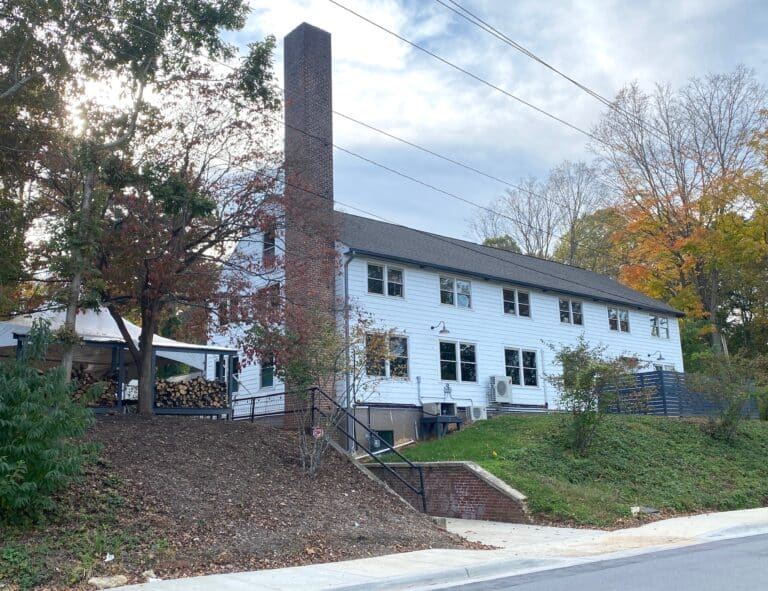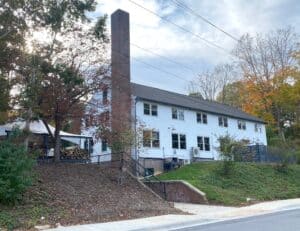 Forestry Camp
We read on multiple sites that the Shiloh Forestry Compound is haunted by the ghost of a murdered prostitute. We were intrigued by the stories, and also little bit hungry, so we (admittedly mistakenly) headed over to Forestry Camp at 10 Shady Oak Drive, just south of Biltmore Village. The group of buildings is home to Burial Beer Co's production brewery and offices as well as a two-story bar and restaurant. The buildings at the site of the former Civilian Conservation Corps have been revitalized in a gorgeously rustic way that pays tribute to the history of the camp. The structures at the site once housed CCC workers who built the Blue Ridge Parkway and other public works as part of the New Deal to offer employment during the Depression Era. Turns out this is not the same compound as the haunted Shiloh Forestry Compound that we'd read so much about!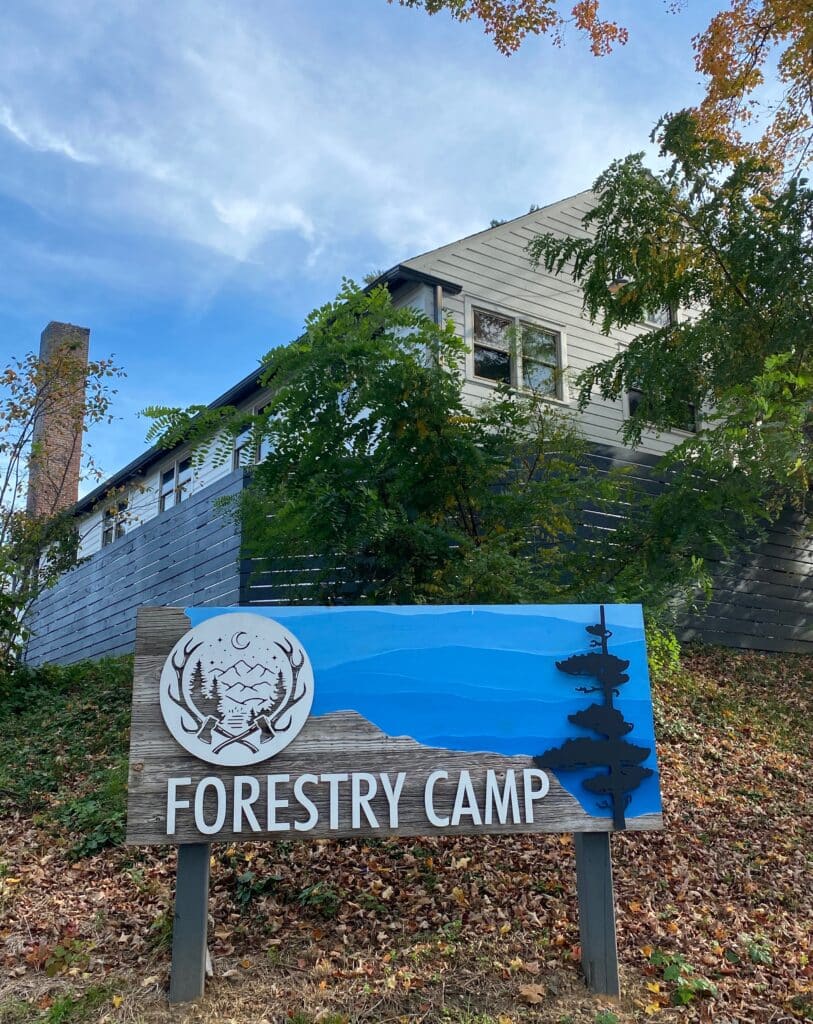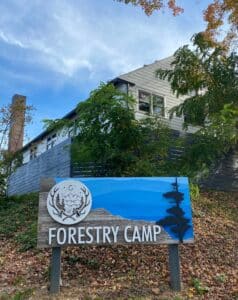 However, while we had some delicious snacks and tasty beer, we asked our server about any strange or supernatural goings on at Forestry Camp. Believe it or not, she had some stories to tell. She mentioned one bathroom stall where the temperature is always colder than the rest of the room and where she often hears strange sounds of a woman sighing. We think this is very interesting since one of the main stories about Shiloh Forestry Compound involves a haunted bathroom stall. Our server also told us about forks mysteriously flying off the tables on the upper floor of the main dining room. I think further research is needed, which will, of course, include more menu sampling 😉
Our wonderful and amazing helper at Sweet Biscuit Inn has a sixth sense of her own and tells us she's never felt the presence of any wayward spirits at the inn. But, if you're interested in checking out some of the many haunted spots in Asheville, Sweet Biscuit Inn makes a great home base.
Check out this article for more self-guided ghost tours!