1.  Location, Location, Location
Sweet Biscuit Inn is the perfect home base for exploring all that Asheville offers. The inn is located in the quiet neighborhood of Kenilworth, surrounded by mature trees and flower gardens, but less than 10 minutes from the most visited sights in Asheville.
2.  Breakfast
No one leaves hungry after breakfast at Sweet Biscuit Inn. We offer a homemade, three-course, regionally inspired breakfast that always includes something sweet and savory plus hearty and healthy. Our guests with gluten-free, vegan or other special dietary considerations get the same full breakfast as everyone else.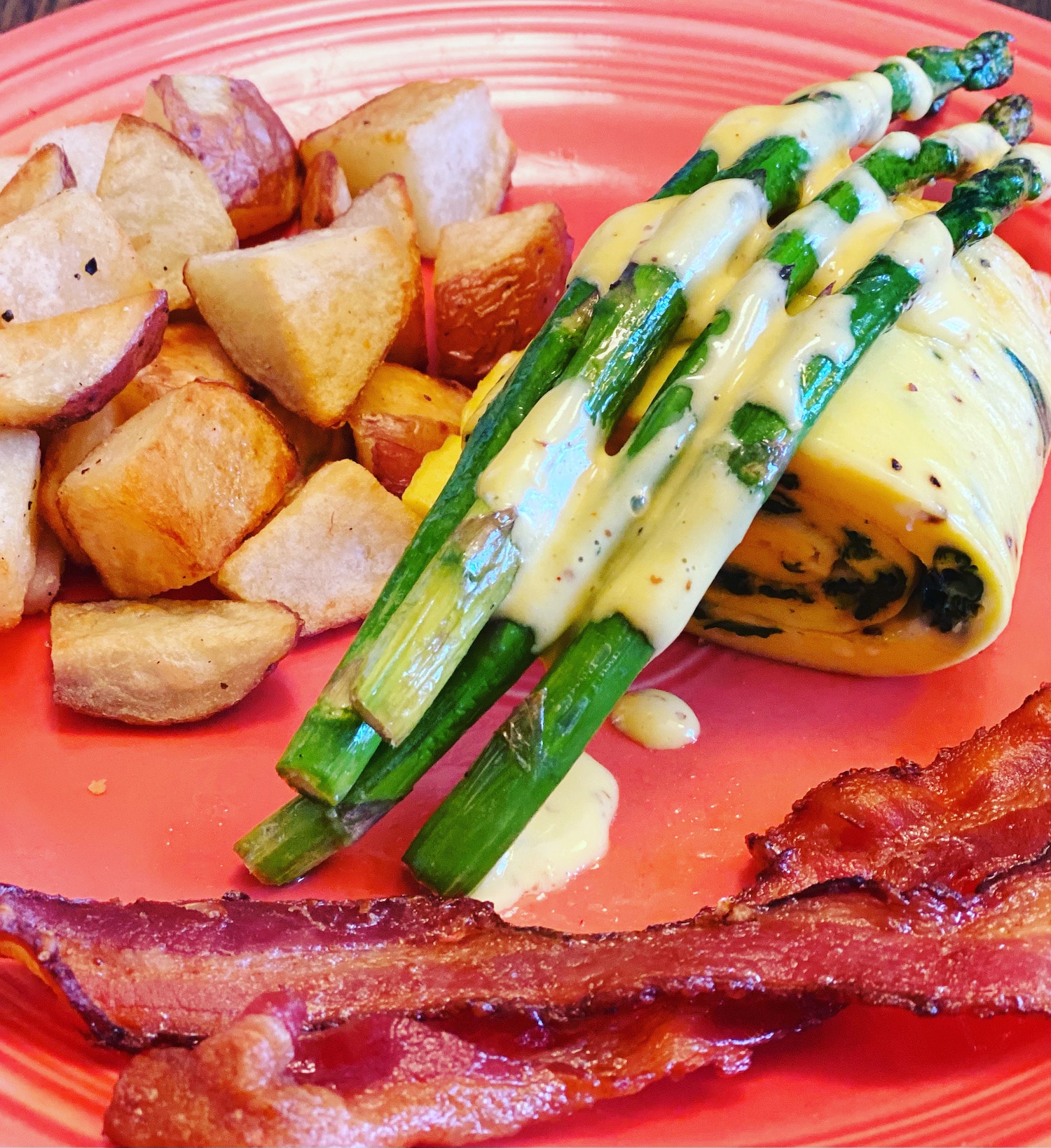 3.  Hospitality
Each day guests are greeted with fresh-made cookies, a welcome beverage, a 24-hour beverage station, assistance with luggage, help with making dinner or sightseeing plans, and any other requests that we are able to accommodate. We want your stay to be as pleasant as possible.
4.  The Front Porch
The front porch at Sweet Biscuit Inn is the favorite spot for relaxation. Guests enjoy coffee in the morning or a glass of wine in the evening on the spacious and peaceful porch. Listening to the early morning songbirds, watching the dog walkers pass by, or catching the last rays of the sunset are the perfect beginnings and ending to your day of adventure in Asheville.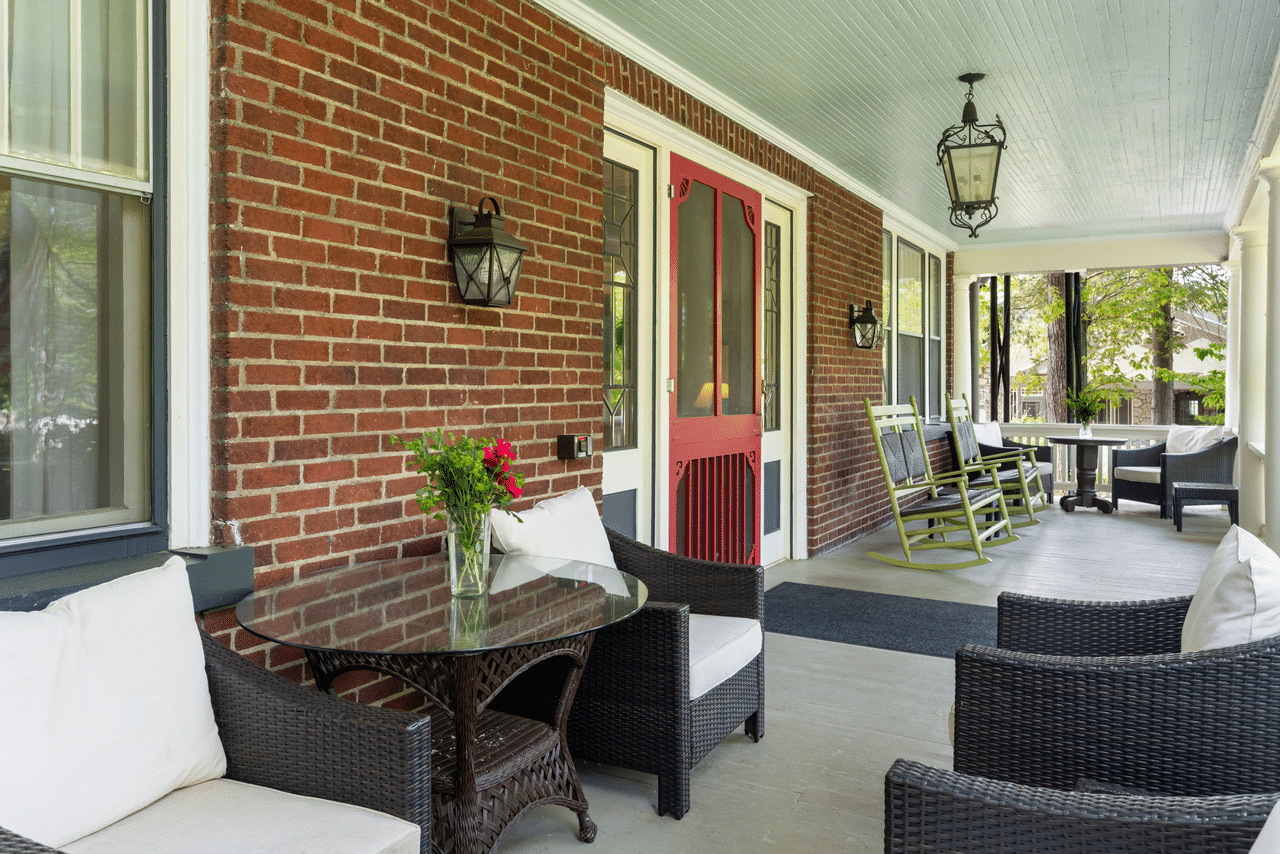 5.  Value
We think of Sweet Biscuit Inn as better than a hotel. Our guests pay midrange hotel prices with high-end amenities and personal services including:
On-site off-street parking
Wi-Fi in the house and common areas
Bathrobes in all rooms
Three-course breakfast for two
Welcome drinks and homemade cookies
24-hour tea, coffee, bottled, water, and candy station

 

Concierge services
Clean and uniquely decorated rooms in our 1915 home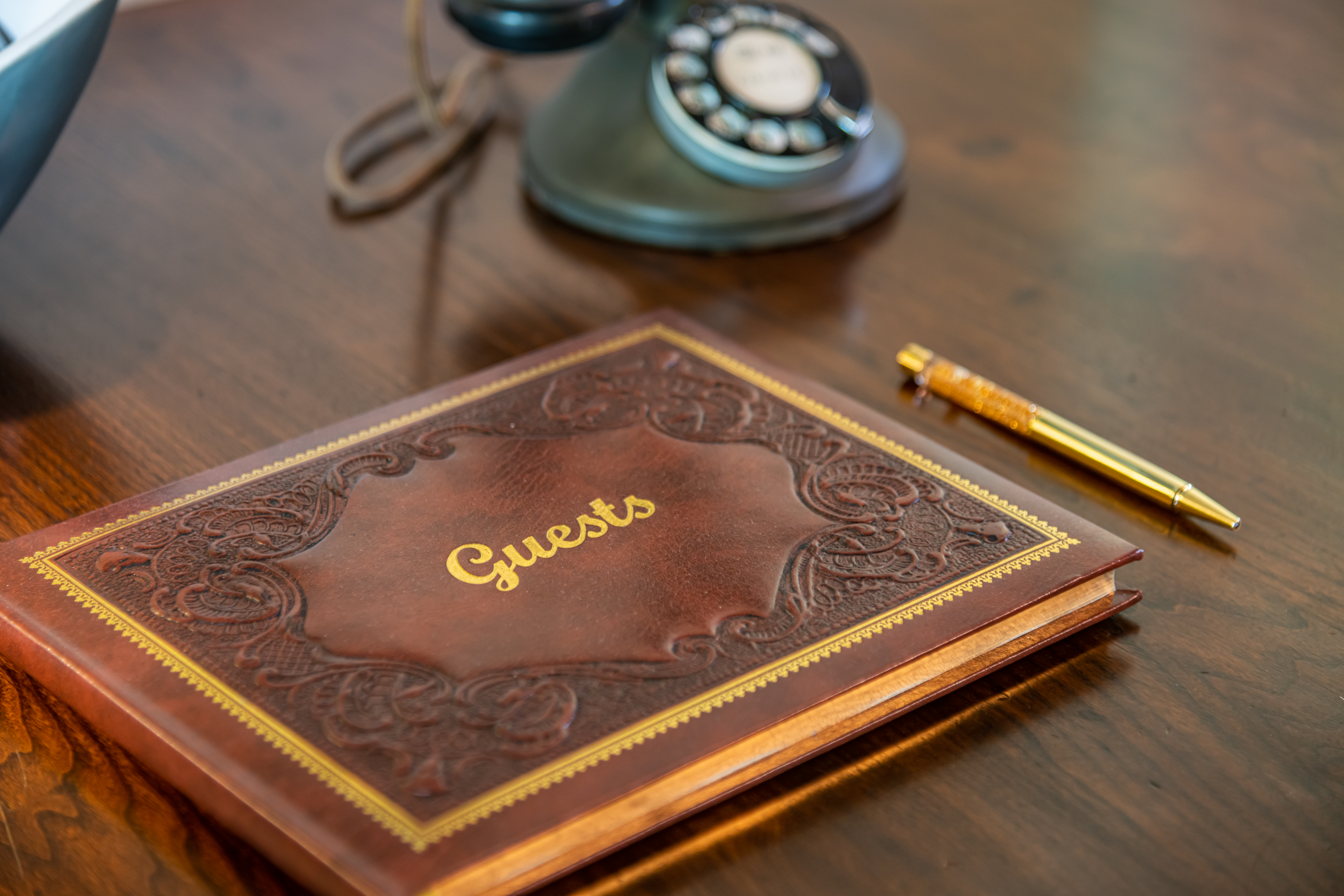 We have the best guests! (OK, there are 6 reasons.)
Here are some of our most recent Tripadvisor reviews. You can check them out for yourself here. They made us blush!
Review from Jun 6, 2021
Absolutely Perfect!
We visited Asheville for Memorial Day Weekend. From the moment we stepped onto the incredibly inviting front porch and Susan met us at the door, I knew we chose the perfect place for our stay! The inn is spectacular, beautifully decorated and so charming. Cookies awaited us just inside the door. Wine available each evening while we relaxed on the porch. And breakfast, oh my goodness was every breakfast amazing! John's creations each day were superb! John was so kind and prepared a To-go breakfast on the day we left since we were leaving before the first breakfast seating. We very much appreciated this personal touch. The inn is located in a very charming neighborhood and a quick drive into downtown Asheville. We absolutely loved our stay. Everything about Sweet Biscuit Inn is perfect! It was such a pleasure to meet Susan and John and stay in their inn.
Review from Jun 6, 2021
Perfection!
What can you say about a b&b that is total perfection? Susan and John are amazing hosts, even anticipating your needs before you express them. We loved our room, which was airy, quiet, relaxing, and SUPER CLEAN! The building itself is charming and welcoming; the neighborhood is residential and delightful for walks. The guests were all friendly; we enjoyed several interesting conversations with people we'll keep in touch with. The breakfasts were delicious and imaginative. I have a dietary restriction that Susan and John respected; they found wonderful alternatives that were perfect. The gardens are beautiful and well-tended. Coming back to the calmness of Sweet Biscuit after a tiring day touring, and being greeted by a nice selection of wines from the Biltmore Estate, was balm for the soul and body.
Review from Jun 2, 2021
In LOVE with this place.
Visited Asheville solo and stayed here. Cannot recommend this b&b enough. It's in a charming neighborhood, close to everything and the home is just beautiful. Large, southern front porch that is soooo relaxing to have a glass of wine on. 3 course breakfasts were absolutely delicious. And I can't write this review without complimenting the hosts. Such sweet souls. I will definitely stay here again on my next visit to Asheville.